Clients, Testimonials & Koodos!

Press & Sponsors

Fine Art Prints, Decor Art & Stock


FINE ART PRINTS & STOCK IMAGE LICENSING:

* Decor Art Prints: We have a large collection of decor art images. Unlike the fine art prints detailed below, these are NOT limited in edition, signed and numbered. However these prints can be printed on long-lasting matte surface paper and make excellent, cost effective decorative wall art for homes, offices, restaurants or any business. Please inquire about corporate pricing discounts.

* Fine Art Prints:

The images displayed in the Dreams & Designs section as well as the Timeless Lifestyles and other galleries on this website are a only a SAMPLE of our collection. Please inquire for more info. The Fine Art images are for sale as limited edition, hand signed, archival fine art prints. Each image is printed on archival paper with pigmented ink and estimated to last 100 + years (if left in direct U.V. or sunlight) without fading and an undermined amount of time if not in direct sunlight. These prints and limited in edition size, numbered, signed with the location and/or title on the front, below the image. The structure of each edition is such that, as the edition sells out, the prices for subsequent prints increase. Each image is strictly limited to a total edition number of 50 prints. Please inquire for pricing.

STOCK IMAGE LICENSING INFORMATION:

Many of the images displayed on this website are only a very SMALL sample of the vast library of model and property released, varied subject matter images we have available. We offer our clients REDUCED LICENSING FEES of 25%-35% below standard market value. These fees are determined by a stock image, licensing program that calculates the most current, standard licensing sales rates in the industry. We accept both check and credit card payments. A contract agreement will be issued detailing your licensing limitations. Once payment is received, a link to download a high-resolution file will be immediately sent to you.

We offer both royalty-managed (RM) and royalty-free (RF) images available. Unless you are requesting a total "buy out" for an RM image please include the following information:

1. Image description:

2. Image orientation: horizontal, vertical?

3. Image usage/applications: web, brochure, mag advertising, billboard, P.O.P display

4. Image licensing duration: 1yr, 2yrs, 5yrs, 10yrs, or "unlimited use"

5. Image coverage: local, regional, national or global.

Thank you. We look forward to serving you.


Consulting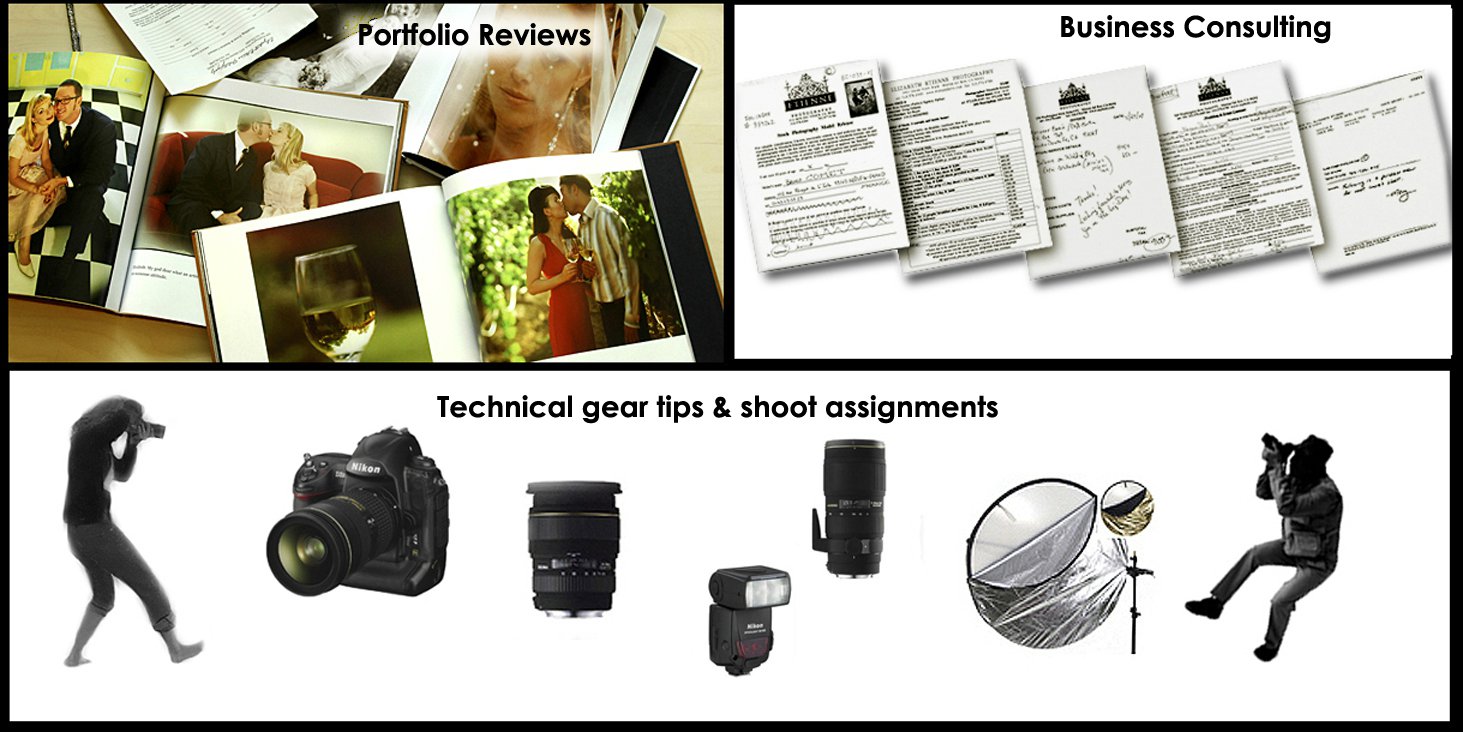 " In just 6 session I learned so much from Elizabeth Etienne. She was not only passionate about sharing her craft but she gave me insider tips other pro photographers like her normally won't share. Her straight forward teaching tone made it easy for me to understand, and the amount of information she gave me in just the first session was mind blowing. "- J. Campbell
DREAM OF SHOOTING LIKE A PRO AND HAVING YOUR OWN PHOTO BUSINESS ?

Allow Elizabeth Etienne, award winning photographer, photo contest judge and author of three books, "How To Create A Successful Photography Business", "Profitable Wedding Photography" and "The Art Of Engagement Photography", show you how to do it the fast and easy way.
Elizabeth Etienne has been shooting and educating other artists for more than 2 decades through her Photography-How-To Business/Image Books, her Guest Speaking and her Private Coaching. Her work has been featured in dozens of magazines, online blogs, podcasts, webinars, fine art galleries, and advertising campaigns around the globe. She knows the short cuts to starting and maintaining a successful creative business.

SESSIONS AVAILABLE IN OUR OFFICE OR VIA THE TELEPHONE: BUY NOW
In a shame-free, fun-loving atmosphere Elizabeth can help you define what makes your work unique and how to apply creative skills & effective business practices to lead you out there in the world to start making money at what you love to do RIGHT NOW!
• FIRST SESSION: 2 hours: $150




• FOLLOW-UP SESSION: 60 min. $99




• DISCOUNT PREPAID PACKAGE: 6- 60 min. sessions for the price of 5! Only $495




• GROUP RATES: 2hr session: 3-5 people: $350 6-10 people: $795. 11-15 people: $1075
These sessions can be done one-on-one or in small groups. Sessions can cover a number of topics such as:
CREATIVE COACHING:
* Portfolio Reviews: Select the "right" images to promote your trademark style, tell a story or illustrate concept

* Website Reviews
* Marketing Materials Reviews
* Branding Materials Reviews
* Image Processing: Raw files - color and exposure, special affects.
* Image Retouching: Photoshop tutorials for enhancing skin, removing artifacts and making an ordinary image into an extraordinary image.
PHOTO EQUIPMENT: INSTRUCTION, DEMOS & SHOOT ASSIGNMENTS:

* Cameras, lenses, f/stops, shutter speeds, shoot modes and settings.
* Lighting: Natural & artificial: flashes, strobes and reflectors
* Shoot Assignments
* Prepping For The Shoot: Creating ideas, location scouting, hair, make-up, wardrobe, props, and directing.
BUSINESS COACHING:
* Funding your business: start-up materials & costs.
* Creating expense budgets, establish credit w/lenders and money management during challenging times.
* Pricing your services using an easy estimating formula.
* Self Promotion & Branding: Make yourself remembered! Company name, logo, business cards, website, letterhead, voicemail, promo mailers and more. . .
* Business documents: Contracts, estimates, invoices, deposits, model releases.
* Dress for Success! Fake it 'til You Make it!! Overcome "Struggling Artist" syndrome.
* Appearance, attitude, sales, deposits, The 11 Rules of client negotiations
* Guerrilla Marketing: low-cost, effective advertising methods.
* Turn a $200 headshot into a $2000 job and repeat client!
* Working from home vs. office space: pros and cons.
DEFINE YOUR LEVEL AND YOUR MARKET:
Level 1: Your first paid photo shoot: Head-shots, model portfolios, pregnancy, babies, pets, family portraits and other low stress, quick cash-making jobs.
Level 2: Low-budget weddings & events, product catalogues, interiors, small products.
It's imperative to gain a general blueprint of the level of your current work and your photo business (if you have one or would like to have one) and then discuss the potential direction you may consider pursuing. You may want to make a list of topics you would like to cover ion your sessions. These might include anything from technical issues with your lenses, flashes, image quality, etc.. to image portfolio reviews or business and client relations advice. Most often we begin by reviewing your images via an existing online gallery or your current image library. You may also want to submit a current resume or brief description of your photographic background so Elizabeth may better assess your level and experience. This can be e-mailed and reviewed during your session. To gain the most out of your session Elizabeth will be very comprehensive and speak quickly. Be prepared to take notes during your session to have a notebook handy. If follow-up sessions are desired she will give you homework to prepare for the next session.
FOR IMAGE REVIEWS: If you would like to have your existing image collection reviewed we can either review your website or any online gallery viewing site, or you may present a collection of low resolution images via email or in person. If you do not have your images online someplace you may do the following:
1. Please organize all your existing digital images into CATEGORY FOLDERS. Include a variety of images both close-ups and long shots to give a comprehensive blueprint of your style. NOTE: Please don't forget to save a COPY of this main folder to safe guard your original high-resolution images.

2. Save all images as LOW-RESOLUTION FILES (approx 500 pixels height) and use the SAVE FOR WEB setting. This will make the files considerably smaller for faster viewing.

3. Rename the image files with easy to note numbers for quick image reference when reviewing.

4. Burn them onto a CD,m zip drive or email themn to me using a file uploader program such as Drop Box or You Send it. Make sure to save a copy for yoursef and number each image so we can refer to them when reviewing yoru images.

SCHEDULING AND PREPAYING FOR YOUR SESSION:

You may schedule a session appointment through email at: info@eephoto.com. Please elect your preferred appointment dates and times (PST) and we will confirm if these are available. Many sessions are no done via telephone, but if you prefer to meet in person you will be given the office address and location at this time. All "live" appointments are done at the Elizabeth Etienne's office in Marina del Rey.

Once your session date(s) have been confirmed between you and Elizabeth, you will be asked to prepay. You can simply go to the MAIN WEBSITE, click on the INFO link and scroll down to the Shop & Pay link or click here: BUY NOW Master rad, Visa credit cards are accepted, as well as pay pal, check or cash. You will be directed to the secure shopping cart at Elizabeth Etienne's main website at www.eephoto.com. You may choose a single session or a package of sessions for a discount. After check out you will receive an email with the receipt of your payment.I look forward to working together and to enable you to become the photographer you have always dreamed you could be!

FOR TELEPHONE SESSIONS: You are responsible to call Elizabeth. She will be waiting for your call at the scheduled session time (Pacific Standard Time). Please call directly to Elizabeth Etienne Photography: 310-578-6440 or skype: etiennephoto, but alert us as to which method of contact you prefer so we may be prepared.


EDU Books BY Elizabeth Etienne

"How To Create A Successful Photography Business"
Whether your a weekend hobbiest or a seasoned pro this book will give you the insider tricks on everything from starting a legal business entity, setting up your office and branding your entire business style to estimating, budgeting and pricing your services for profits. Most importantly it offers an easy solution to handling the often-awkward issue of "money" situations with clients and friends. Not only does this book include over 100 color and black-n-white images on almost every photographic subject imaginable, but it also includes information on how to actually shoot these kinds of images effortlessly and then earn money from them. Lastly this book offers tips for creating residual income - a must for any size business.
"Profitable Wedding Photography"
Before you consider plunging into the deep ocean without a life jacket read this book from one of the world's top wedding photographers. Just because you have a digital camera and a few free weekends doesn't mean your ready to shoot a real wedding! However, following the guidelines in this book will substantially reduce the amount of stress, anxiety, and mishaps an otherwise inexperienced wedding photographer might have, and you'll get to experience the sheer joy of capturing one of the most incredible days of someone's life. There is simply nothing better than getting paid for what you love to do, and this book aims to show you how to do it—with style! From creating your first wedding portfolio (before you've even shot a real wedding!), hiring the right assistants and scouting the ceremony location to working with wedding coordinators, creating a timeline and shooting the actual wedding! The book covers it all! You'll even learn how to create dynamic wedding albums by selecting the right images, natural retouching, creating stunning page layouts and choosing the right printer. Shooting weddings and earning an income from them is simply awesome . . . and this book will show you how! From start to finish you will get the insider tricks other pro wedding photographers don't want you to know. It's so exciting! Shooting weddings and earning an income from them is simply awesome . . . and this book will show you how!
"The Art Of Engagement Photography"

Engagement photography used to mean traditional, conservative headshots found in the wedding sections of newspapers everywhere. But this book shows photographers how to tap into new revenue source by offering couples personalized, upscale sessions and beautiful, romantic images to use in their wedding decorations, invitations, and albums. Elizabeth Etienne has created an essential guide to the art and business of shooting contemporary engagement photography, featuring insider advice on selling the session, research, posing, postproduction, pricing and even how to make residual income from stock and micro stock markets. This book includes over 200 original images by Elizabeth Etienne covering a broad scope of themes - from a contemporary rustic autumn canyon or a romantic deserted beach to a retro old Hollywood film set . . . she covers it all and tells you how she preps, directs, shoot and processes these images to make a magnificent presentations. Shooting engagement sessions is an ideal way to practice your shoot skills, earn additional income, get to know the couple better before the big day then show off your amazing images to their friends, family, magazine editors, art directors and gallery owners. It's the best way to take your portfolio to the next level!





Custom Books hard-bound w/sturdy 140lb matte paper

Portraits & Headshots: 50% Deposit/Balance

Engagements

Consulting & Coaching

Interiors: 50% Deposit/Balance

Framed Wall Products

Weddings: PLEASE INQUIRE FOR PRICING

Parties & Events: 50% Deposit/Balance

A La Carte Products & Services

EDU Books by E.Etienne

Fine Art Prints & Books

Graphic Design

Web Site Design

Invoices

Stock Images

PRICING INFO: HIDDEN


2018 PROPERTY/INTERIORS PHOTOGRAPHY PRICE LIST
Shot Fees Include: pre production, production, post production
$25/per shot: w/no lights set up
$35/shot: w/lighting set up

SHOT = every time I pick up and move my camera & tripod to a new location and reframe, move furniture etc… NOT the number of frames or varied exposures I take. Shot Fees include: location previewing, shooting and post-production editing, standard retouching + color correcting. Shooting is 1/3 of the work involved. One day of shooting = 1 day of editing + ½ day location previewing. 2.5 days work.
Approx Fees:
$500: (Base rate) Small loft w/1 bedroom, kitchen living room and deck,
$750:(Base rate) Mid size home: 3 bedrooms, 3 baths, living room, dining room, family room, kitchen, 3 random custom details, front of home, rear of home.
$1500-$3000: Large estate properties w/multiple rooms

EXAMPLE: Mid-size home:
EXTERIORS: $25/shot: 4 exteriors: (2 front, 2 rear: one wide angle, 1 close up): $160
INTERIORS: $40/shot: w/lighting set up
Kitchen: 3 shots: 2 @ $40= $120
Master Bedrooms: 2 @ $40 = $80
Guest Bedroom: 1 shot: $40
Guest bedroom: 1 shot: $40
Dining Room: 1 shot: $40
Hallway: 1 shot: $40
Entrance are: 1 shot: $40
Family Room: 1 shot: $40
Living room: 3 shots: $120
Bathroom master: 3 shots: $120
Bathroom 1: junior: 1 shot: $40
Bathroom 2: junior: 1 shot: $40
Closet detail: 1 shot: $20
TOTAL: $1140 – repeat customer discount -15% = $586

2014 Wedding Photography Price List
Substitutions & custom packages available upon request

* The French Kiss: (7 hrs. coverage) $2500
600 Final Digital Images and 1 photo assistant

* Paris Match: (7 hrs. coverage) $6500
900 Final Digital Images + Basic Retouching
+ 1 Photo Assistants + 1 Classic Custom Album Book w/25pgs/50 sides

* Le Moulin Rouge: (8 hrs. coverage). $4995
1500 Final Digital Images + Custom Retouching
+ 2 Photo Assistants + 1 Classic Custom Album Book with 40pgs/80sides.

* Chateau Fete: (9 hrs. coverage). $7500
2000 Final Digital Images + Custom Retouching
+ 2 Photo Assistants + 1 Classic Custom Album Book w/50pgs/100sides
+ ONE Classic A La Carte Service: Reh'l Din, Brunch, Slideshow, Mini Website or Second Shooter

* Affair D'Amour: (UNLIMITED time coverage). $10,500
2500 Final Digital Images + Custom Deluxe Retouching
+ 2 Photo Assistants + 1 Classic Album Book with 60pgs/120sides
+ ONE Classic A La Carte Service: Reh'l Din, Brunch, Slideshow, Mini Website or Second Shooter
+ ONE Noble Engagement. Session.

* La Grande Dame: (UNLIMITED time coverage) $18,500
3500 Final Digital Images + Custom Deluxe Retouching
+ 1 Photo Assistant
+ TWO Second Shooters.
+ 1 Creative or Classic Album Book with 70 pgs/140 sides
+ TWO Classic A La Carte Service: Reh'l Din, Brunch, Slideshow, Mini Website
+ ONE Deluxe Engagement Session!

A LA CARTE SERVICES:

ENGAGEMENT SESSIONS: "FEEL LIKE A STAR FOR A DAY"
Treat yourself to an elite "Etienne" engagement session. This photo shoot is anything but a standard posed,
hand-on-chin sort of session. It could be like a celebrity magazine spread with a fine art twist, a vintage
Hollywood movie still or a contemporary fashion shoot of the two of you. Whatever you want!

* Noble Engagement Session: $1500
* Session theme style: Traditional
* 1 exterior shoot location of your choice
* 150-160 digital, high-resolution files

* Deluxe Engagement Session: $2500
* Choice of session theme style including "vintage" style
* Choice of 2 different shoot locations (or studio interior)
* Professional Hair & Make-up
* Wardrobe consultation
* 350-400 digital, high-resolution, CUSTOM RETOUCHED files

* Celebrity Engagement Session: $5000
* Extensive image/concept research, detailed shot list, sample images and sketches . . . the works!
* Choice of "Vintage" style engagement shoot option
* 2 different shoot locations including 1 studio /interior location.
* A-List Celebrity Stylist/Image maker to find the perfect wardrobe and accessories for both of you
* A-List Celebrity Hair & Make-up artist for both of you - to get you ready for your close-ups!
* Unique Props: Maybe an old truck, a white horse or surfboard?
* "Creative" Album Book: A custom designed, magazine-style coffee table book. Guaranteed you've never seen anything like these books before! These are so cool! See book samples on website.
* Approx 1500 " DELUXE CUSTOM RETOUCHED " digital files (take a few years off your face or you shed a few pounds if you need to in the most natural way. No one will ever know!).
* Gourmet food and beverages – or even in a bottle of champagne to keep our star happy!

REHEARSAL DINNER OR BRUNCH: $850
We rarely get the whole gang together at one time in one place under a relaxed setting. This is the time to capture those precious moments with your closest friends and family. The rehearsal dinner or brunch is the perfect time to do a slideshow of images from the engagement session, rehearsal dinner or brunch.
Fee covers: Speeches and fun, candid shots of friends & family laughing & hanging out together in a more casual setting than the wedding day. Includes: approx: 250-350 digital files. Inquire about purchasing a slideshow, additional time or add'l images.

ALBUM BOOKS:


"Classic Custom" Books 11.5 x 11.5: 25 pages/50 different sides and 1 page revision per 10 pages. $995

140lb, PRO matte paper stock w/wrap around embedded cover similar to coffee table books you might find in a retail bookstore. "Classic" Books are ideal for books w/images only (for extensive text, custom backgrounds or graphics purchase a "Creative Custom" Book for more extensive work).

* Additional "Classic Custom" pages: $25/page (design & printing)

* Additional "Creative Custom" pages: $50/per page (design & printing)

* Page Revisions: $25(basic), $35(major)

* Duplicate Albums 11.5x11.5: $695 (1-3), $295 (for 4 or more)

* Duplicate Albums 7x7: $175 (1-3), $115 (4 or more)

You supply us with your favorite DIGITAL FILE images and we'll do the rest! No worries......

No worries......Before the book is printed you will be given a private password to view your draft album, approve it or suggest changes. It's that easy!




* MINI WEBSITE: $895
A Mini-Site is a "Mini" version of a full Flash Website. It comes with seven (7) pages: Home, Our Story, Event Details, Accommodations, Guestbook Registry, Contact/RSVP, and Online Ordering link. Once designed, you will be able to edit & update every page of the Mini-Site every day, anytime, anyplace if you want (or hire us to do it for you). Can include images (from your engagement session, family, baby, couple) and even links to all your social networking sites!

* SLIDESHOW: ON LOCATION: $1500
This big screen presentation is a unique addition to a wedding, party, Bar mitzvah, corporate conference or any event. Includes: digital projector, screen, system, personalized DVD w/photo jacket insert, approx: 100-150 images.

* SLIDESHOW: POST EVENT ONLINE: $750
Want to post your event or for to see from their own computers at their leisure? No problem. We can post your entire event or just our favorite pics. We'll let you decide. They can even order prints directly from this website! It's fun and easy.

INSTANT POLAROID PRINT GIFTS: $750
Want to give your guests a great take home gift to remember your amazing event? Our assistant photographer will run around the party and grab some fun snapshots to give them on them spot!! Fee includes: Photographer + instant 3"x4" size instant prints. Add'l prints: $100 per 20.

GRAPHIC DESIGN SERVICES: Invitations, CD jackets, gift items, postcard mailers, e-commerce e-mail campaigns, brochures, fliers, posters, banners and more. $75/hr.

ADD'L IMAGES: ADD'L TIME: $200/hr.
100 = $150
200 = $200
300 = $250

SECOND SHOOTER: $275/hr.
TRAVEL FEE: Inquire for details Round trip/$500
Does not include airfare, baggage fees, taxis, gas, rental car, mileage, parking, tips, hotel etc…